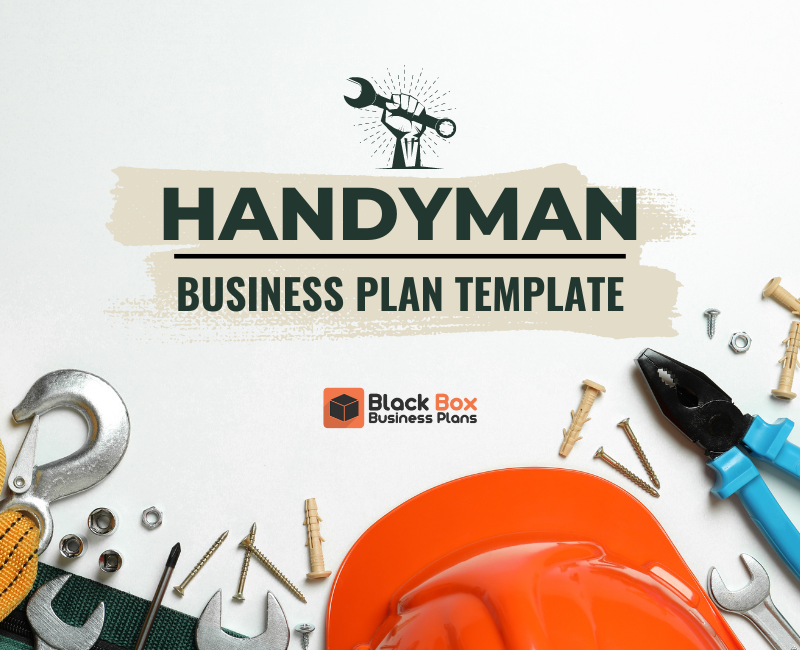 Thank you for viewing our Handyman business plan template sample pages. This handyman business plan was written specifically for the Handyman service industry and contains a full table of contents, example text, red instructional text, and references. Use this business plan template as a basis/foundation to create your own business plan upon. 
Please scroll down below to view sample pages of the exact handyman business plan template you will be receiving. 
Or Click here to learn more about this business plan template.
To learn more about this Handyman business plan template click here. 
Add these other Do-It-Yourself items as needed: (Financial worksheet in Excel is highly recommended)   
Handyman Financial Worksheet in Microsoft Excel an add-on option (highly recommended) to calculate your finances. Investors love numbers and this excel worksheet will allow you to enter financial data specific to your business to produce proforma financial statements for use in your business plan. These Excel worksheets (Set-up, Start-up, Sales, Headcount, Inventory, Operating Expenses, Capital Budget, Equity & Debt, and Amortization Schedule) contain instructions, questions for you to answer, and boxes (cells) for data entry. Cells in which you are to answer questions or enter data are yellow. Purple cells contain formulas that will be calculated automatically. 
Handyman Funding Package an add-on option. (A must have if actively seeking investment) Includes a Microsoft PowerPoint slideshow template "Pitch Deck" to show lenders and investors your concept at a glance. It includes 12 slide handyman service business images with instructional text for you to insert your specific business information into.
This funding package also includes the Funding eBook bundle to educate you on your funding options and how to best present your business concept. These 4 eBooks guide you through individual interventions, second-party arrangements, corporate funding options, government interventions, managing business cash-flow, quick start funding overview, exit strategy, common mistakes to avoid when pitching your concept and much more.
To learn more about this Handyman business plan template click here.
Handyman Startup and Raising Capital Documents Bundle an add-on option. 115 documents. (Investors want to know you are prepared. Show them you are with these professional business documents.) This 3 pack of business documents covering business assessment, startup and raising capital topics includes documents such as: Business Plan Guidelines, Strategic Planning Checklist, Trend Analysis Checklist, Executive Summary Template, Market Study Outline, Business Analysis Worksheet, Board of Directors Documents, Confidentiality Agreements, General Administration, Basic Financial Checklist and much more 115 documents in total.
Business Operational Plan, Employee Handbook, and Policies and Procedures Templates:
Show your investor that you are ready to launch by completing these vital foundational documents prior to starting. They include:
Operational plan template for you to describe your business's mission and operations, including information on your strategic content, company objectives, key performance indicators, key assumptions and risks, goals, and more.
Employee handbook template to create for your current or future employees explaining your policies and what you expect from them and what they should expect from you.
Policies and procedures template (an addition to your employee handbook) to communicate the culture of your business, your standards on employment, schedules, compensation, benefits, hiring policies, and other workplace policies to protect not just your business but also your employees.
*These are templates for you to complete as operations and employee requirements vary per business. Please view the sample pages below.
(Delivered in digital Microsoft Word format)
Click here to view more details of this Handyman business plan template.
Thank you once again for viewing our Handyman Business Plan Template Sample Pages. This template should best be used as a basis to create your own professional business plan with.
Unlike other on or offline business plan "software" that just inserts your information into a generic template this Handyman business plan template was written specifically from the ground up for the Handyman Service industry.